271 deals available. Get access to up to $1,000,000+ in savings on the best software to scale your business.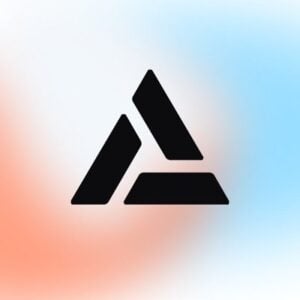 Alchemy
Developer platform to help build decentralized applications
$2,500 Alchemy credits
Save up to $2,500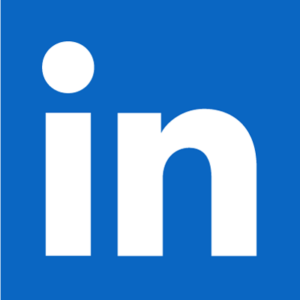 LinkedIn
Manage your professional identity. Build and engage with your professional network.
LinkedIn Premium for 6 months
Save up to $180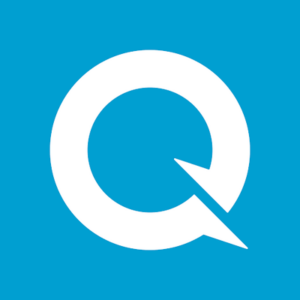 QuickNode
IPFS Storage & Gateway. Developer platform to build & scale blockchain-powered apps.
$5k QuickNode Credits
Save up to $5000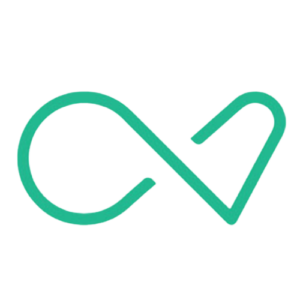 EnhanceCV
Enhancv helps you create a resume to be proud of. It's modern and people remember it.
EnhanceCV Premium Plan
Save up to $80
SecureFrame
Secureframe helps companies get enterprise-ready by streamlining SOC 2 compliance.
1Password
Password manager for documents, credit card information, and more.
$100 credit on a 1Password Teams or Business account
Save up to $100
AngelList
AngelList is a platform for startups to meet investors, candidates, and incubators.
Get 20% off your first year of AngelList​
Asana
Work management platform for cross-team collaboration and productivity.
Get Asana completely free for six months
Save up to $2400
Coda
Coda is a new doc that grows with your ideas and streamlines tasks.
$1,000 in Coda credit towards any Pro or Team plan
Save up to $1000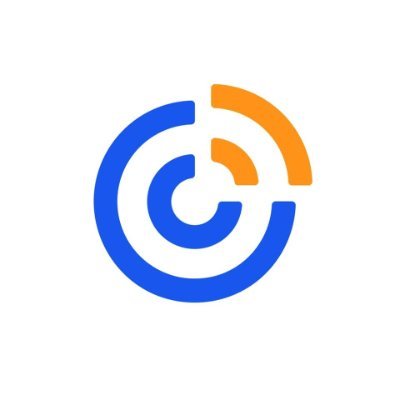 Constant Contact
Constant Contact provides email marketing solutions for small businesses.
50% off your first 6 months of Constant Contact Standard
Save up to $105
DocSend
DocSend is a secure document sharing and tracking solution for businesses.
Get up to 90% off DocSend for a year
Save up to $486 per user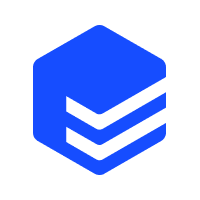 EasyPost
EasyPost offers simplified shipping APIs for seamless logistics solutions.
10k free shipping labels per month and 1% CC fees on postage
Experian
Experian is committed to helping you protect, understand, and improve your credit
50% discount on 1st year business credit monitoring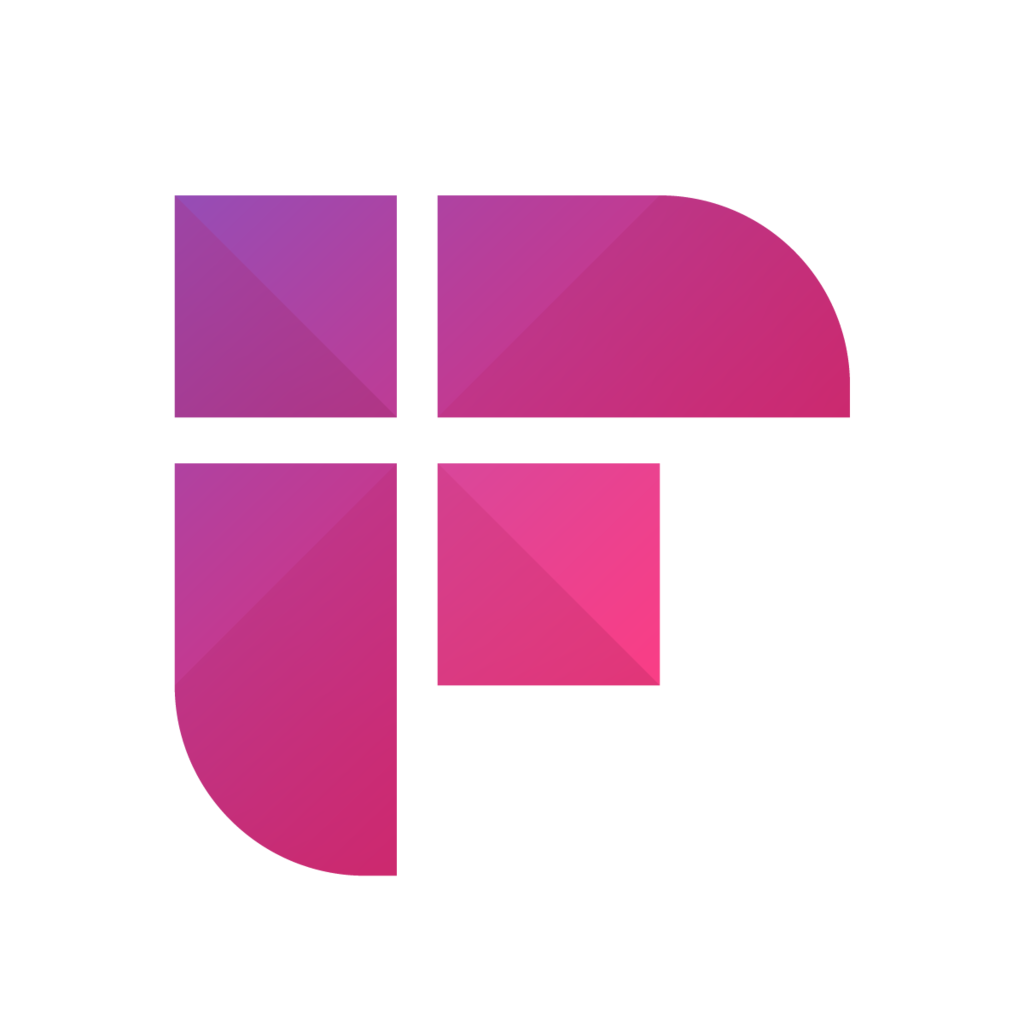 Fireflies
Fireflies.ai is an AI tool for recording, transcribing, and searching meetings.
Get up to $500 in Fireflies credits on the Business Plan
Save up to $500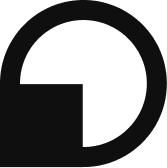 Firstbase
Firstbase provides remote teams with tools and equipment for efficient work.
15% off your first year with Firstbase Agent Autopilot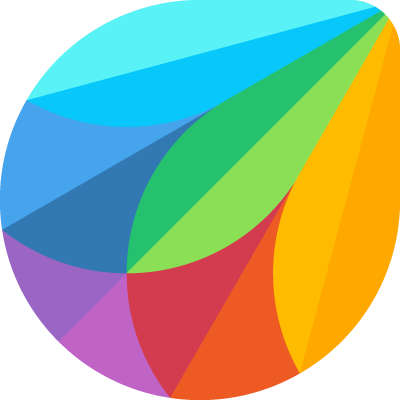 Freshworks
Freshworks offers customer engagement tools for businesses to grow better.
Save up to 90% on Freshworks' suite of products
Save up to $100000
Gleen
Gleen AI is an accurate generative AI, mastering your company's details.
$1,000 credits on Gleen paid plan
GoDaddy
GoDaddy is a web services provider offering domains, hosting, and more.
Save 35% off your new purchases – No Minimum
Indeed
Indeed is a job search platform connecting employers and job seekers.
$500 credit towards sponsoring jobs on Indeed
Intercom
Intercom provides customer messaging tools for sales, marketing, and support.
12 months free for Startups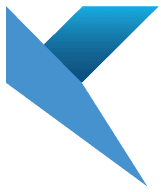 Kruze Bookkeeping
Kruze provides accounting, tax solutions, and financial advice for startups.
One month of free accounting subscription
Save up to $600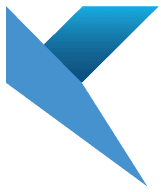 Kruze R&D
Kruze provides accounting, tax solutions, and financial advice for startups.
33% off the filing fee of the Federal R&D Tax Credit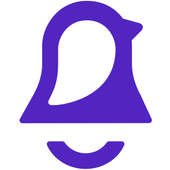 MagicBell
MagicBell is a complete notification system for web and mobile apps.
Get 25% off for any paid plan for 6 months
Save up to $24 - $299
Microsoft Ads
Microsoft Ads advertise your business on Bing, MSN, and Yahoo.
20% off the first year for any plan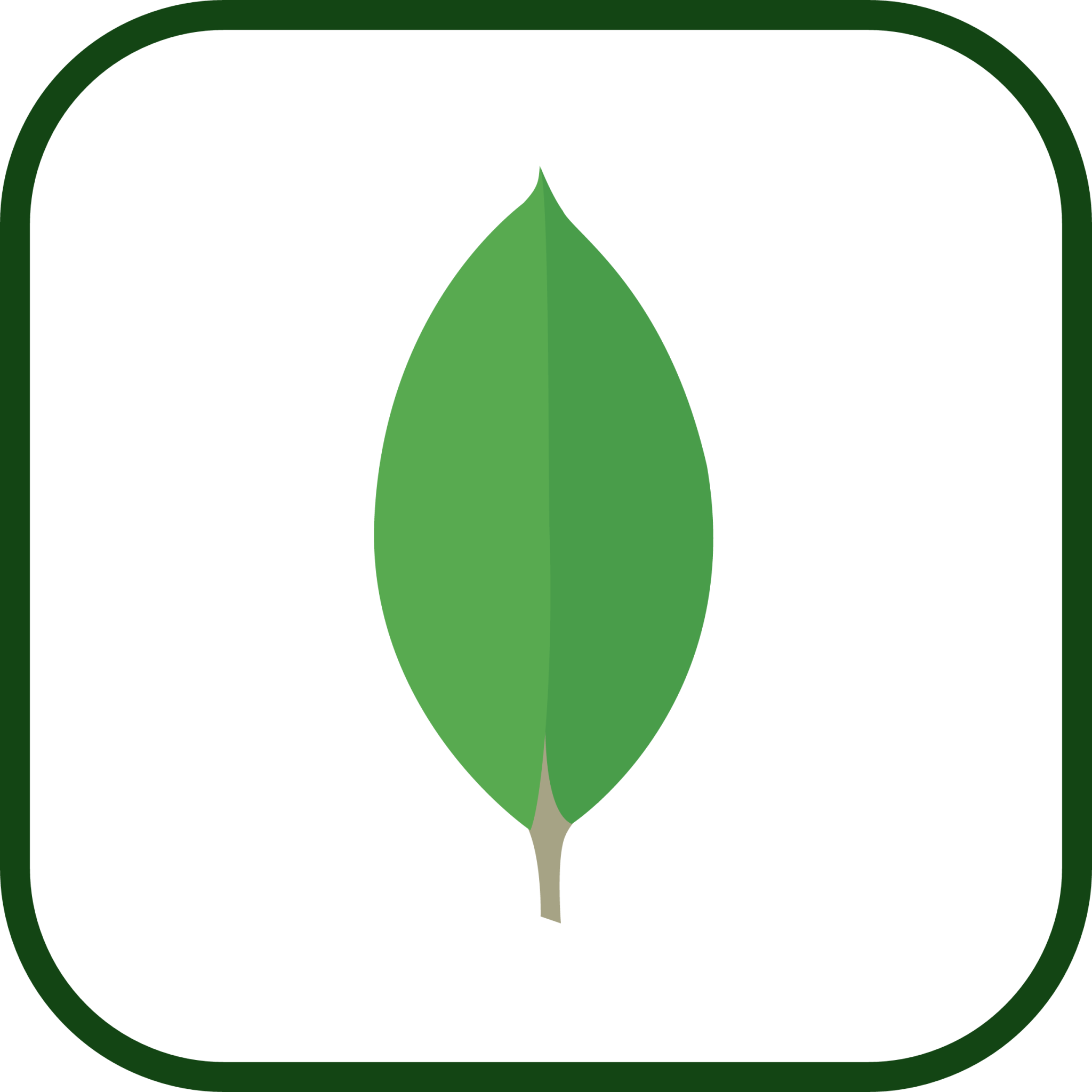 MongoDB
MongoDB is a flexible, scalable, NoSQL document-based database system.
$500 in credits for MongoDB Atlas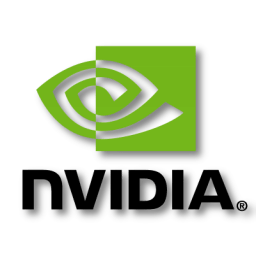 NVIDIA
NVIDIA is a tech leader in AI, graphics cards, and computing solutions.
Receive expedited review and entry to NVIDIA Inception
OpenAI
OpenAI is an AI research lab developing safe and beneficial AI tech.
$2,500 in OpenAI platform credits valid for 1 year.
OpenPhone
OpenPhone is a business phone system for startups and small businesses.
20% off your first 6 months
Save up to $15 - $24
OracleNetSuite
OracleNetSuite is a comprehensive business management software suite.
10% discount on first year subscription
Oura
Oura is a personal health tracker ring analyzing sleep and recovery.
$30 off one Oura Ring health tracker
Postscript
Postscript is a SMS marketing platform for growing eCommerce brands.
30 day free trial
Save up to $1000
QuickBooks
QuickBooks is a comprehensive accounting software for small businesses.
30% off your first 12 months
Save up to $108 - $720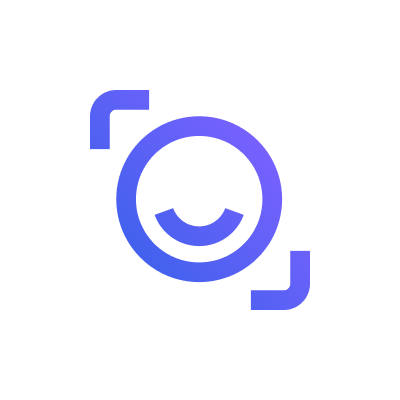 Read AI
Read AI is a platform generating AI summaries for meeting insights.
2x the AI generated meeting summary quota of the free plan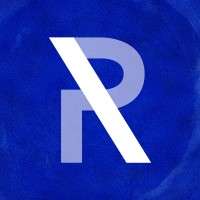 Real
Real is a mental health platform offering therapy and self-care tools.
25% off Real's annual membership
Remote
Remote is a global HR solutions provider for hiring and paying teams.
20% off Employer of Record Services and Contractor Management
Save up to $5.8 and $199
Rewatch
Rewatch is a video library solution for companies to organize content.
20% off your first year of Rewatch
Save up to $57
Sage Intacct
Sage Intacct is a advanced financial management platform for businesses.
Brex rewards points rebate equal to 10% of first year subscription
Save up to $2000
Sapling
Sapling sits on top of CRMs and messaging platforms and provides real-time suggestions.
33% discount for all Sapling plans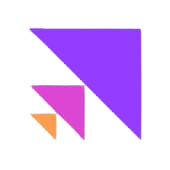 Scale
Scale AI provides data labeling services for Machine Learning.
Get access to Forge and Spellbook
Scribe
Scribe creates visual guides for teams, delivering them at needful times.
50% off one year of Scribe Pro
Save up to $72 - $138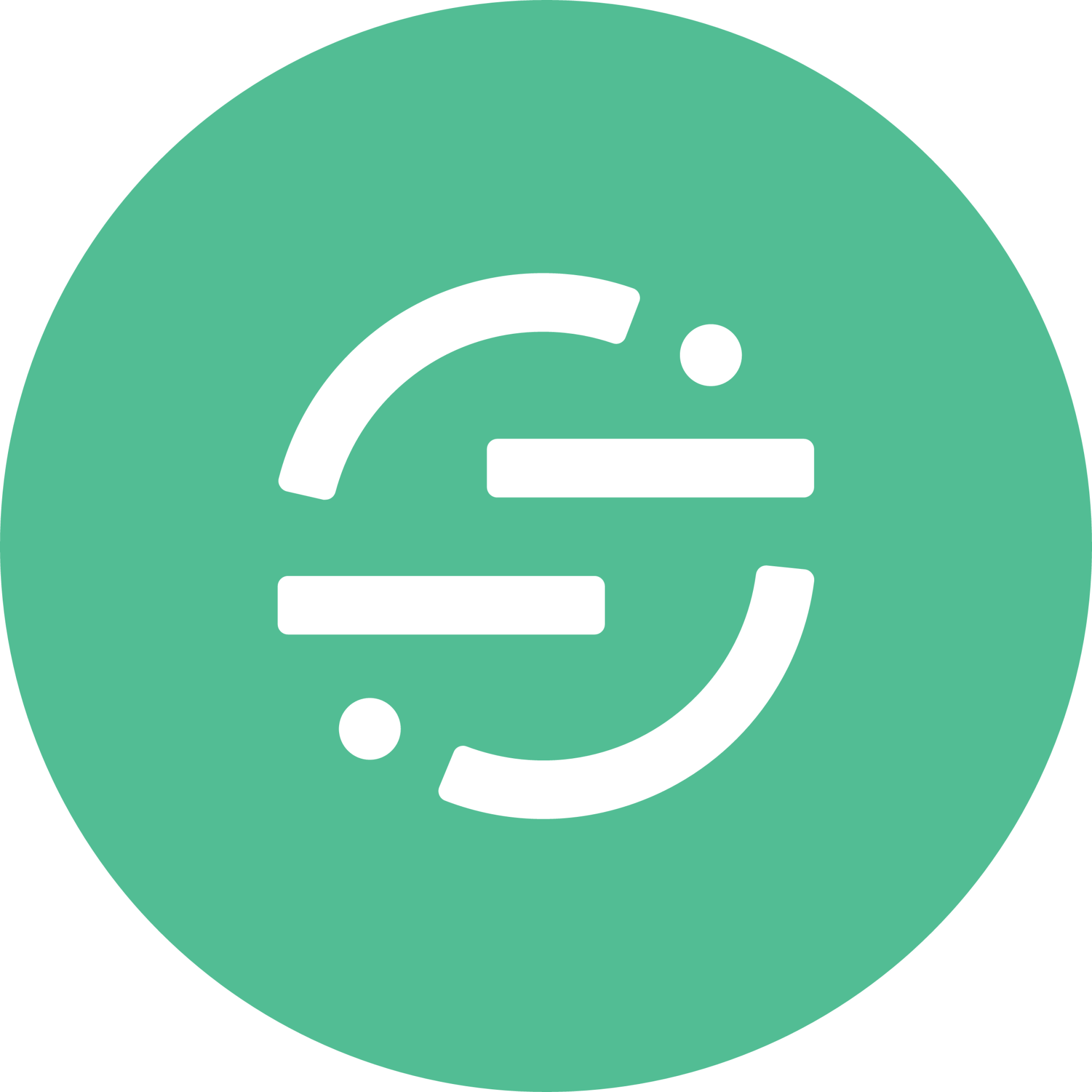 Segment
Segment provides a platform for collecting and analyzing customer data.
Stable
Stable offers price risk management tools to protect businesses from volatility.
20% discount off of any plan for the first 12 months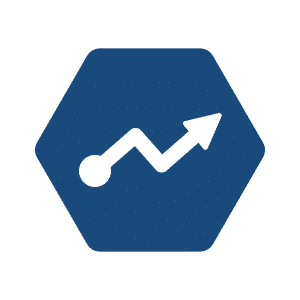 Statsig
Statsig provides feature management and experimentation tools for software.
Pro-tier subscription for 12 months
Summari
Summari offers AI-powered tools to summarize and condense lengthy texts.
Business plan: first 3 months free, next 3 months 25% off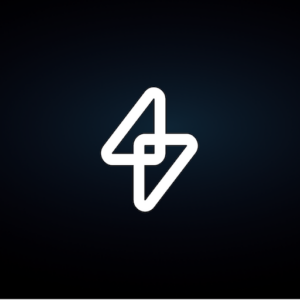 Superpowered
Superpowered is the AI notetaker for your meetings.
15% off your first 6 months of Superpowered Pro.
Save up to $81
Tango
Tango documents any process and turns it into a step-by-step interactive walkthrough.
3 free months of Tango Pro OR $2,000 off of Tango Enterprise
Save up to $48 or $2000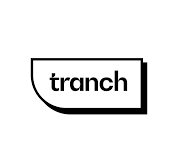 Tranch
Tranch is the payments platform for businesses who want to pay and get paid faster and easier.
10% discount off your first invoice fee paid via tranch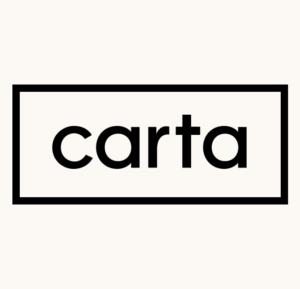 Carta
Carta is a platform that helps companies and investors manage their equity.
20% discount on first year, waived implementation fees & 10,000 Brex Points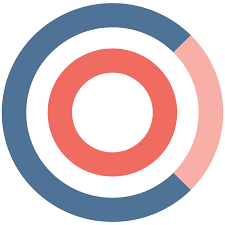 Celential AI
Celential.ai uses artificial intelligence to streamline the recruitment process.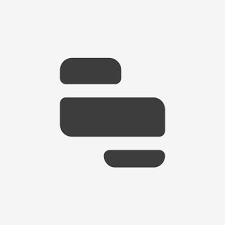 Retool
Retool is a platform that simplifies the process of building internal software.
$25,000 in credits for 1 year for new customers
Save up to $25000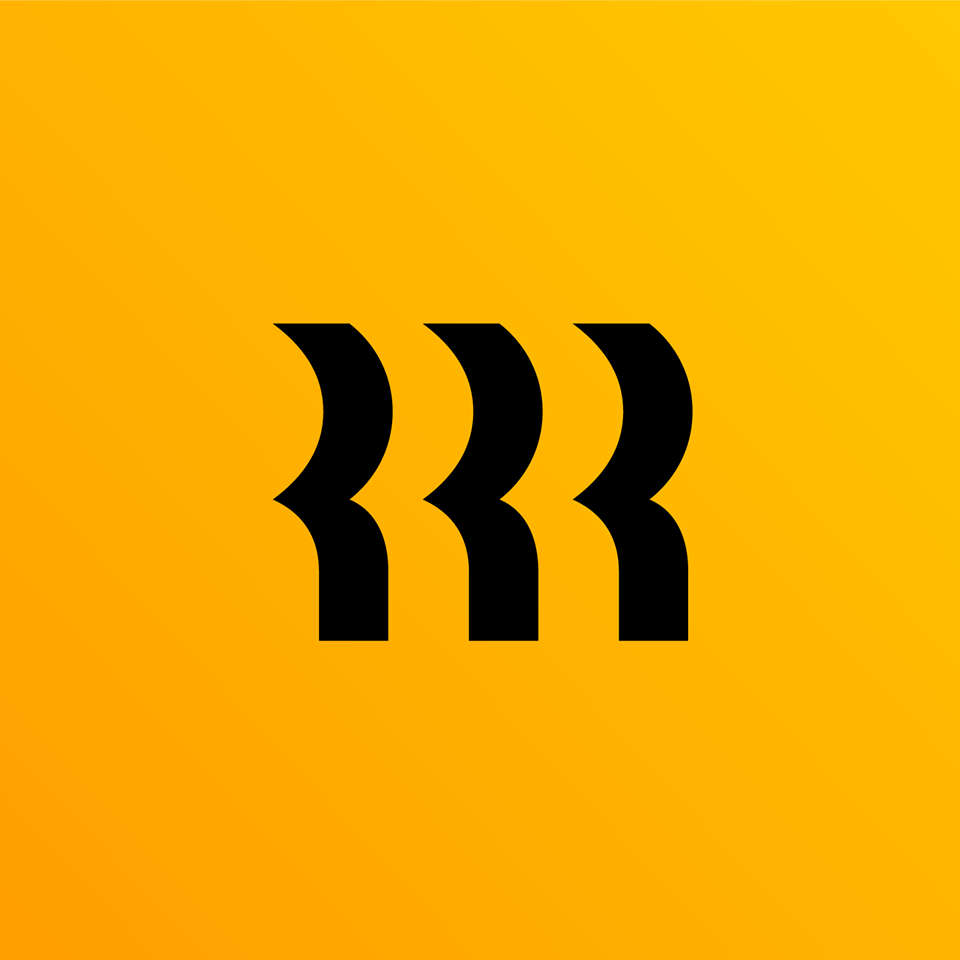 Rippling
Rippling is an HR platform that manages payroll, benefits, devices, and more.
20% off first year of Rippling
Save up to $19
Algolia
Algolia is a search and discovery API platform for building powerful applications.
$10,000 Algolia credits for eligible startups
Save up to $10000
Antimetal
Antimetal provides a platform for managing data security and privacy compliance.
Save 75% on AWS in 2 minutes. Get 3 months of Antimetal for free.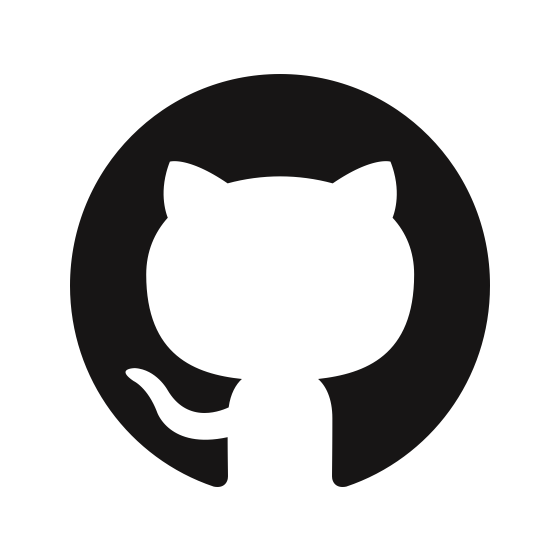 GitHub
GitHub is a platform for hosting code, project management, and software building.
Get your first year of GitHub Enterprise for free.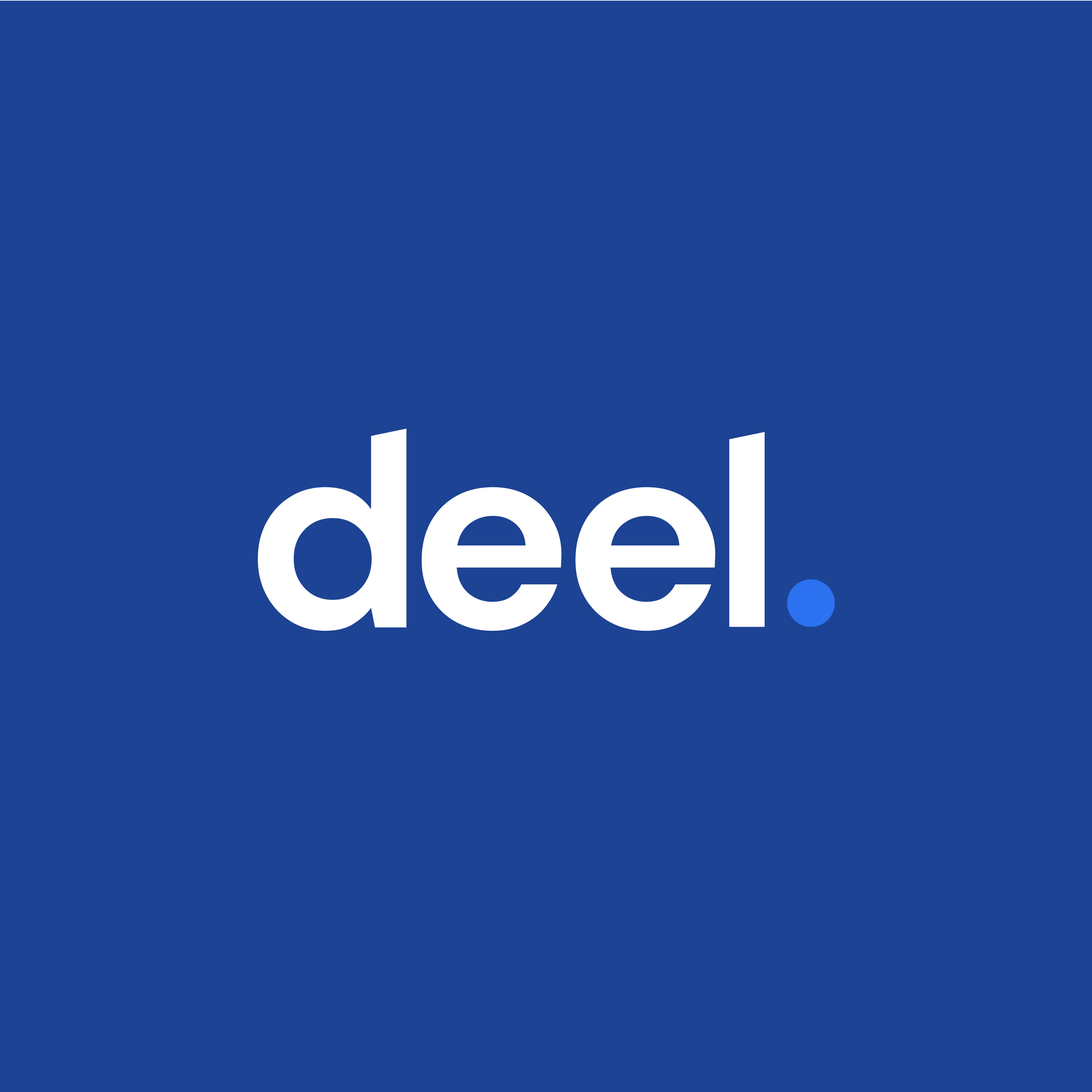 Deel
Deel is a platform for hiring, compliance and payroll for remote teams.
Get 20% off Deel Or $25k off and a free HRISyour first year of GitHub Enterprise for free.
Save up to $25
Zeplin
Zeplin is a workspace to bridge designers and developers for collaboration.
1 year free
Save up to $8 - $16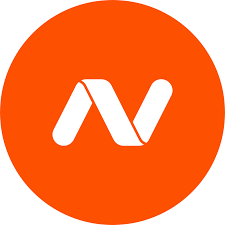 Namecheap
Namecheap is a domain registrar offering affordable domain names and hosting.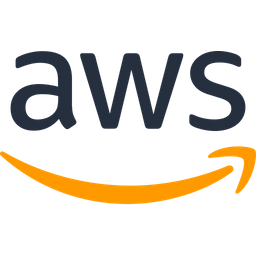 AWS
AWS is a Amazon's cloud platform providing computing power, storage, and more.
$5k credits
Save up to $5000
Slack
Slack is a communication tool for effective collaboration in teams.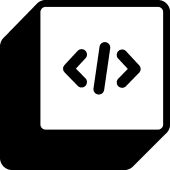 BoxyHQ
BoxyHQ provides API suite for fast, secure, and compliant app development.
$2K credits
Save up to $2000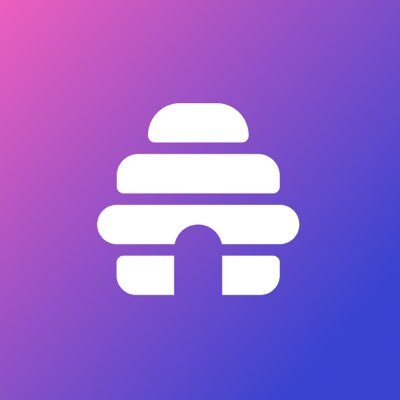 Beehiiv
Beehiiv is a collaboration platform enhancing team productivity and coordination.
20% off
Save up to $8 - $16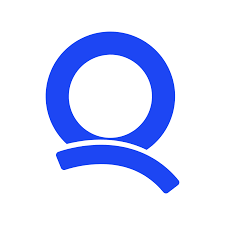 Qureos
Qureos is an educational platform offering learn-and-earn opportunities to users.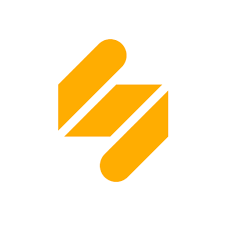 Simplified
Simplified is a suite of design tools aimed at enhancing content creation.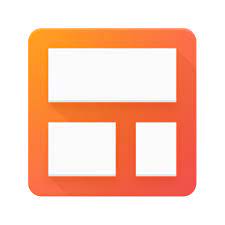 Streak
Streak is a CRM tool that integrates directly with your Gmail inbox.
25% off + more
Save up to $3 - $32
Swiftlane
Swiftlane provides touchless access solutions for secure building entries.
Supabase
Supabase is an open-source alternative to Firebase for backend development.
Wellnite
Wellnite is a digital platform offering affordable mental health services.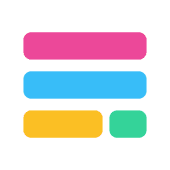 Fillout
Fillout is a tool that helps companies automate paperwork and form filling.
30% off
Save up to $4 - $22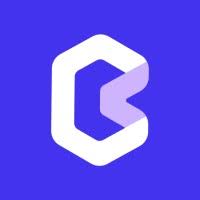 Byteboard
Byteboard is a platform providing skill-based technical interviews for hiring.
$1,250 off
Save up to $1250
Hex
Hex is a collaborative data workspace providing data analysis and sharing tools.
3 months free
Save up to $108 - $225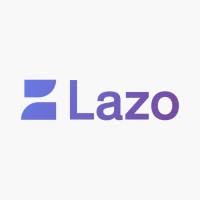 Lazo
Your legal, finance, tax and fundraising need in a single platform
30% off + more
Save up to $195 + more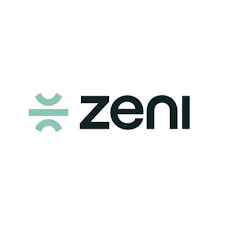 Zeni
Zeni is an AI-powered finance platform providing real-time insights for businesses.
20% off
Save up to $109 - $159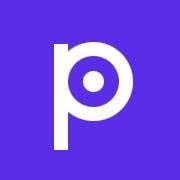 Pilot
Pilot is a service providing bookkeeping, tax preparation, and CFO services for startups.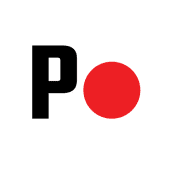 Punch Financial
Punch Financial offers high-end CFO services and financial consulting for startups.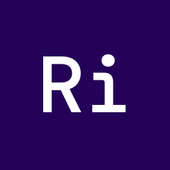 Rillet
Rillet is the first accounting platform made specifically for SaaS companies.
Integral
Integral is the world's currency technology partner.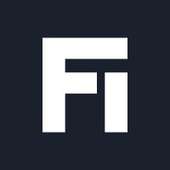 FlowFi
FlowFi's mission is to help companies operate at peak financial performance.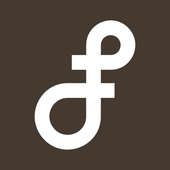 Finaloop
Instantly integrate your digital apps and we'll get your books and taxes right.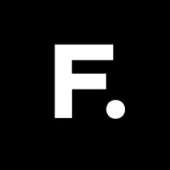 Fincent
Fincent is a modern finance firm offering relevant, new age services.
25% off
Save up to $31, $35 and $44
AirCFO
AirCFO provides part-time CFO services and financial management for startups.
$5K credits
Save up to $5000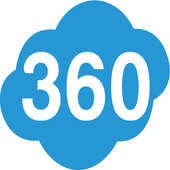 Bookkeeper360
Bookkeeper360 is a fintech accounting solution for small businesses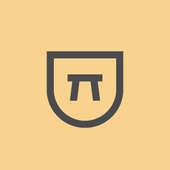 Bench
Bench is an online service providing bookkeeping and financial reporting services.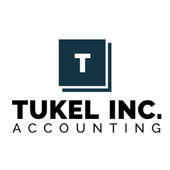 Tukel Inc
Affordable bookkeeping, reporting and tax services for online business owners.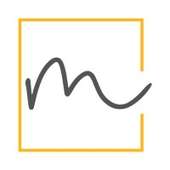 Manay CPA
Full service accounting and tax services from Atlanta, GA CPA firm, Manay CPA Inc.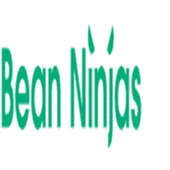 Bean Ninjas
Passionate about helping you find the right eCommerce tech stack.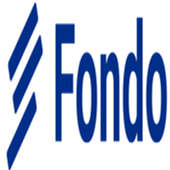 Fondo
Fondo is an all-in-one accounting platform for startups.
$1K off + more
Save up to $1000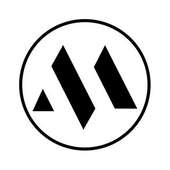 Marz Agency
Marz Agency is a Digital Marketing firm for disruptive online growth strategies.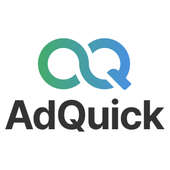 AdQuick
AdQuick.com, the easiest way to plan, book, and measure out-of-home advertising.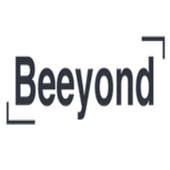 Beyond
Amplify your message with efficient programmatic DOOH advertising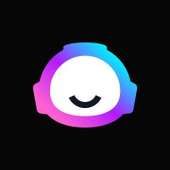 Jasper
Jasper is the best AI writer and AI marketing software for enterprise teams.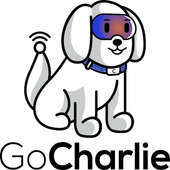 GoCharlie
Charlie is an easy to use AI platform for content creation
50% off
Save up to $4 - $45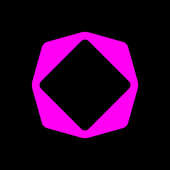 Tome
Tome provides outlines for effective expression of thoughts.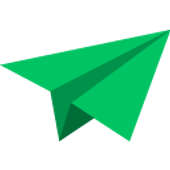 EcoCart
Eco Cart is an online platform providing eco-friendly and sustainable products.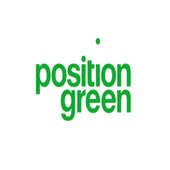 Position Green
ESG firm offers software, advisory, and e-learning for sustainable success.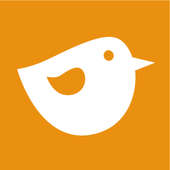 Wren
Wren offers monthly subscriptions for carbon footprint offsetting.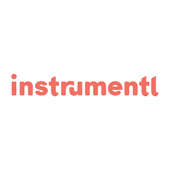 Instrumentl
Instrumentl is a nonprofit tool for discovering, tracking, and growing grants.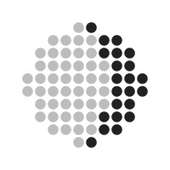 Lune
Lune calculates emissions and aids sustainable growth via climate projects.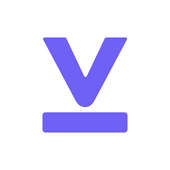 Vowel
Vowel: Enhances meetings with video, transcriptions, summaries, and collaboration.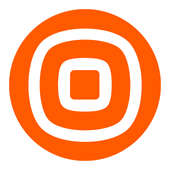 Infobip
Infobip is an engagement tool with drag and drop email, SMS, chatbots, and custom APIs.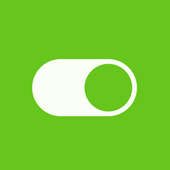 Bettermode
Self-serve community platform for customer conversion, engagement, retention.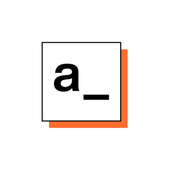 Appsmith
Appsmith simplifies internal tool development for businesses.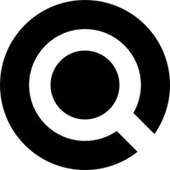 TalentQL
TalentQL is a recruitment firm that sources, manages, and retains software engineers.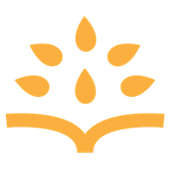 Rootly
Rootly centralizes incident management effectively at Linktree.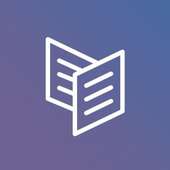 Carrd
Carrd is a platform for building responsive one-page sites for almost anything.
30% off
Save up to $2 - $14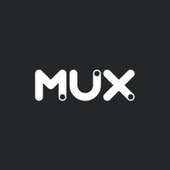 Mux
Mux simplifies video solutions for software teams, from live-stream to on-demand.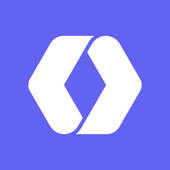 WorkOS
WorkOS is a set of building blocks for quickly adding enterprise features to your app.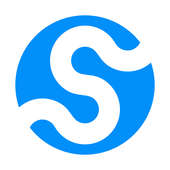 Svix
Svix provides an enterprise-ready webhook service for quick platform building.
25% off
Save up to $2 - $50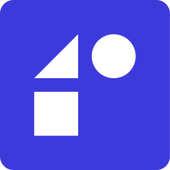 Reflect
Reflect is an automated end-to-end testing a that makes tests easy to create and maintain.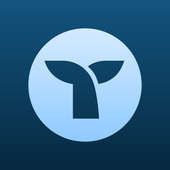 Triple Whale
Triple Whale centralizes the metrics from all the tools you use, right into your pocket.
15% off
Save up to $19 - $41
Gorgias
Gorgias is the ecommerce helpdesk that turns your customer service into a profit center.
2 months free
Save up to $600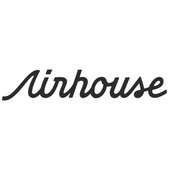 Airhouse
Airhouse: A network of high-performance warehouses backed by powerful tech.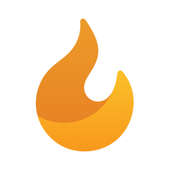 OctaneAI
Tool to create quizzes for product recommendation, subscriber growth, and sales.
20% off
Save up to $10 - $40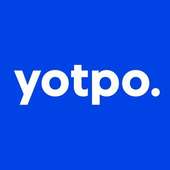 Yotpo
Yotpo: eCommerce retention platform with reviews, SMS, email, loyalty solutions.
Sellercloud
Airhouse: A network of high-performance warehouses backed by powerful tech.
10% off + more
Save up to $110
Milkshake Media
Result-driven Email Marketing Agency offering exceptional service to eCommerce brands.
$1,200 off
Save up to $1200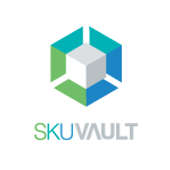 SkuVault
SkuVault Core simplifies ecommerce operations with unified inventory management.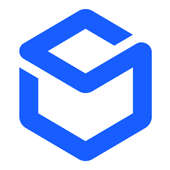 ShipBob
ShipBob is a global fulfillment solution trusted by brands for order shipping.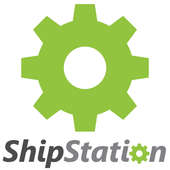 ShipStation
Import, manage and ship your orders with ShipStation.
30 days free + more
Save up to $9 - $299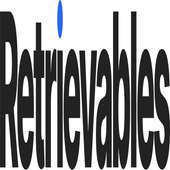 Retrievables
Retrievables is a marketplace linking businesses owed money to collection law firms.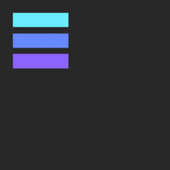 Crunchfirm
Full-stack finance partner for VC-backed Startups.
1 month free
Save up to $6000 - $7500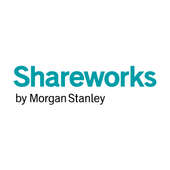 Shareworks
Shareworks is a provider of web-based stock plan administration technology and services.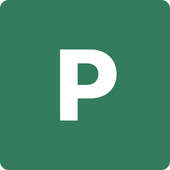 Pulley
Pulley helps thousands of companies manage their cap table and equity.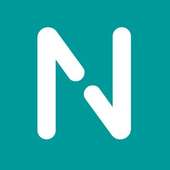 NeoTax
NeoTax helps companies save money on taxes through the R&D credit and R&D capitalization.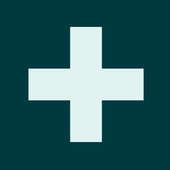 Addition Wealth
Addition Wealth: A platform making personalized financial expertise accessible.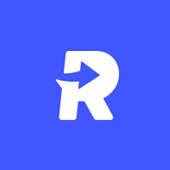 Routable
Routable is a B2B platform enabling businesses to send and receive payments.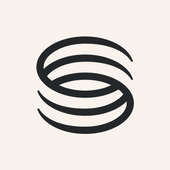 Streamlined
Streamlined is a AI platform unifying B2B orders, invoices, and accounting.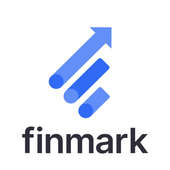 Finmark
Finmark is a financial modeling tool for easy startup finance forecasting.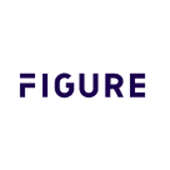 Streamlined
Figure is a financial services company leveraging blockchain technology.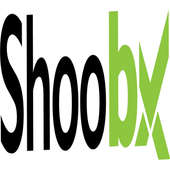 Shoobx
Shoobx is a fidelity's platform for managing equity and legal documents.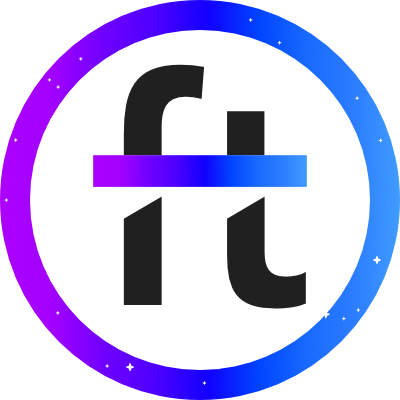 Fairmint
Fairmint is an automates fundraising, making it inclusive and always-on.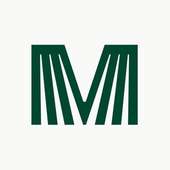 MainStreet
MainStreet is a platform helping businesses claim tax credits and government incentives.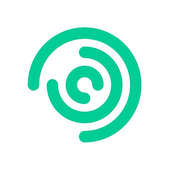 Forecastr
Forecastr is an online tool for founders to forecast revenue and get funded.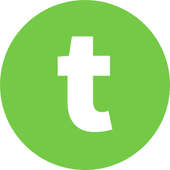 Tillful
Tillful is an SMB fintech focused on modernizing business credit.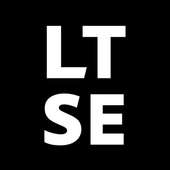 LTSE
Long Term Stock Exchange drives long-term profit with purpose for innovative companies.
GrowthLab
GrowthLab is a financial platform offering planning, accounting, and tax consulting.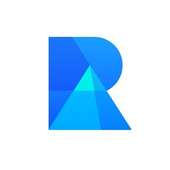 Republic
Republic curates high-growth private investment opportunities across sectors.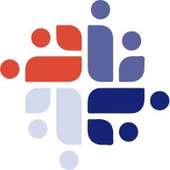 Grantify Inc
Grantify helps businesses to get government business grants and creative industry funding.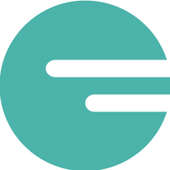 Onfolio
OnFolio helps investors buy and operate content websites for profit.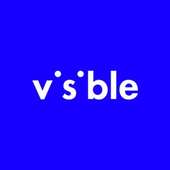 Visible
Visible is a telecom company offering unlimited data, minutes, and messaging.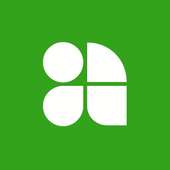 Ansarada
Ansarada: Sydney-based provider of virtual data rooms and business info.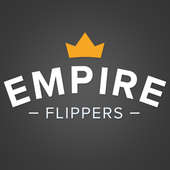 Empire Flippers
Empire Flippers is a marketplace for buying and selling online businesses.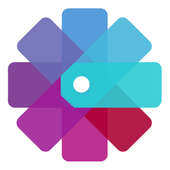 Kickfurther
Kickfurther buys inventory from suppliers and partners for sales.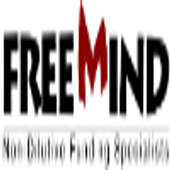 FreeMind Group
The FreeMind Group consults life science organizations in securing non-dilutive funding.
Design For Decks
Assists founders in creating impressive pitch decks to attract investors.
$500 off + more
Save up to $500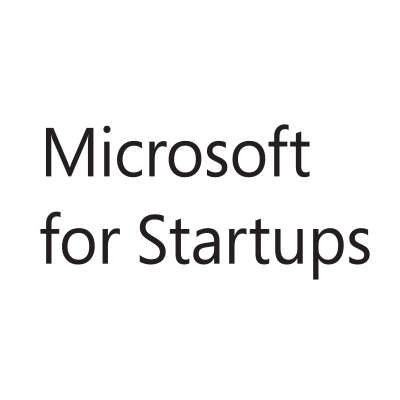 Microsoft for Startups
Help startups accelerate innovation with AI, guidance, and essential tech.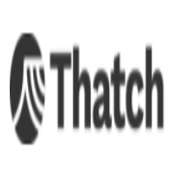 Thatch
Thatch is the #1 e-commerce platform for travel creators.
AbstractOps
Provides the operator and the operating system to help manage corporate functions.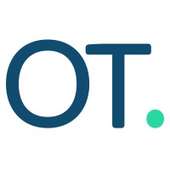 OfficeTogether
Develops desk reservation and team scheduling software for hybrid workforces.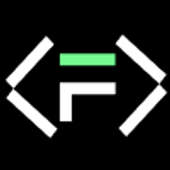 Franklin Payroll
Franklin offers a tool for firms to make global cash and crypto payments to employees.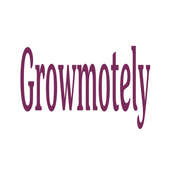 Growmotely
A global marketplace helping companies hire aligned professionals for full-time roles.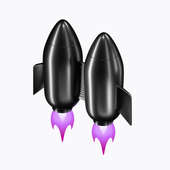 Catch
Catch provides health insurance, retirement plans, and tax services for freelancers.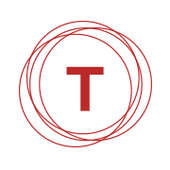 TLNT
A publication covering HR business, aiding professionals in creating better workplaces.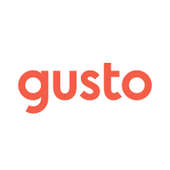 Gusto
Gusto is a people platform aiding businesses with payroll, benefits, and team support.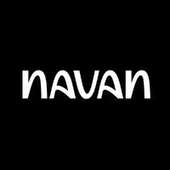 Navan
Navan automates processes with travel, expense, and card management.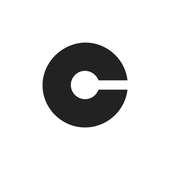 Clerky
Clerky makes it easy for startups and their attorneys to get legal paperwork done safely.