Become a skilled Cybersecurity professional on your schedule with our flexible, online Cybersecurity Bootcamp. Build your skills and get certified in just 4 months. Land your dream job with support from your mentor & career coach with the best cybersecurity bootcamp.
2 weeks no questions asked refund policy | Get hired – or your money back, guaranteed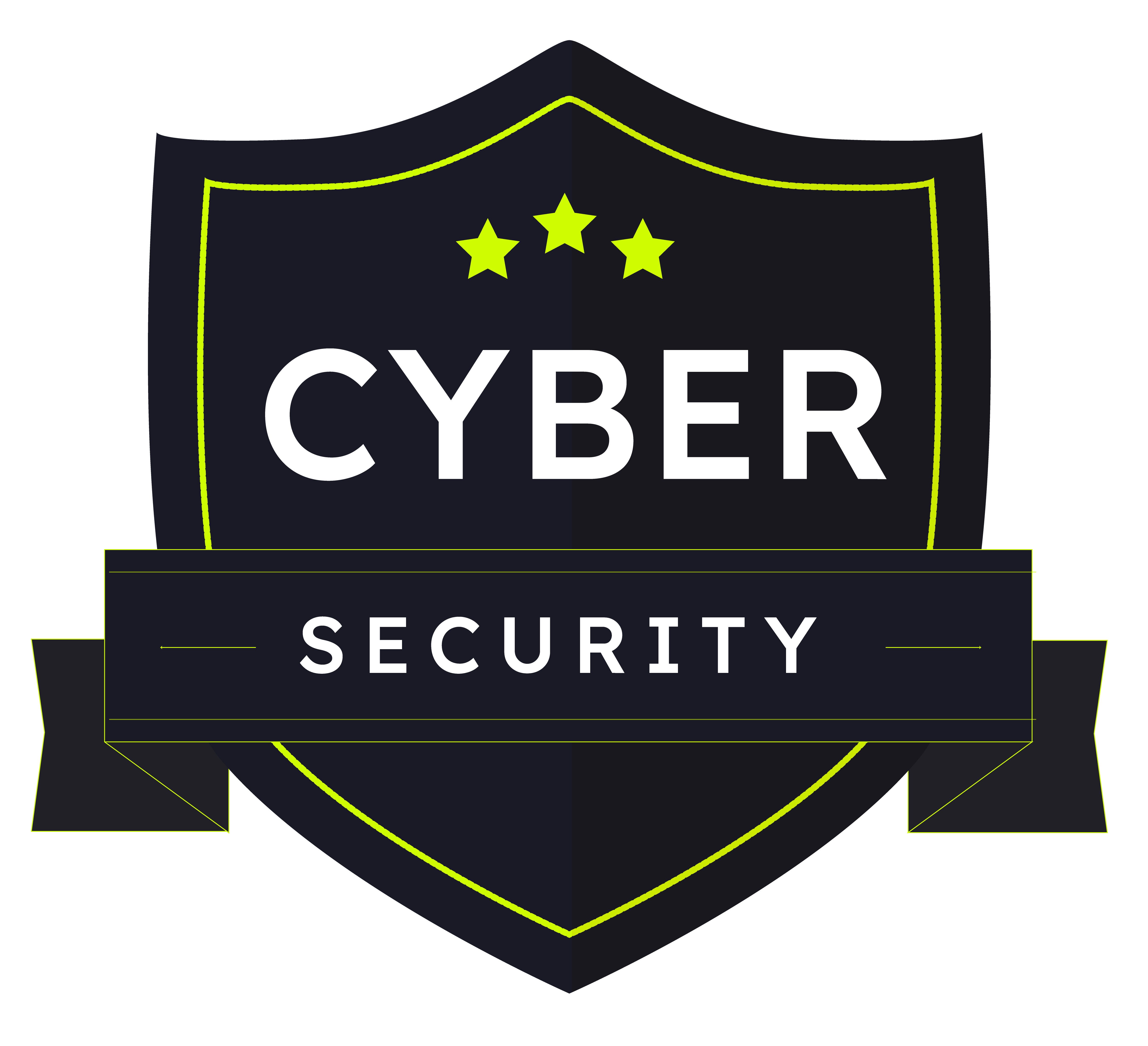 Presently, the world is dependent on computers and the internet. With the spread of internet usage throughout all aspects of life, the threat of cyberattacks has increased exponentially. Therefore, it is of utmost importance to secure our devices, data, and communication.
Metana's cybersecurity bootcamp's mission is to create the next generation of cybersecurity defenders and help the internet become secure.
If you are a software engineer looking to upskill or looking to transition to the field of cybersecurity, Metana's comprehensive hands-on online cybersecurity Bootcamp is perfect for you. Through a series of practical workshops and tutorials, our expert instructors will guide you on how to build secure software that can evade the attacks of even the most skilled hackers and introduce you to the fascinating world of cybersecurity attacks, thefts, and the debilitating effects they can have. And the best thing is through 2029, the US Bureau of Labor Statistics predicts a 31% increase in cybersecurity jobs. Hence, cybersecurity offers job security.
| | |
| --- | --- |
| What our Bootcamp is | What our Bootcamp isn't |
| 85% hands-on practicals | Hours and hours of boring theory |
| Guaranteed job after completion | A foundation to programming. This bootcamp is for software engineers with at least 2 years of experience |
| Has instructors with extensive cybersecurity practical knowledge | |
| Knowledge gained actually applicable in the real world | |
There are a wide range of roles and salaries in the cybersecurity field, as these professionals are needed in a variety of industries and sectors to protect against cyber threats and breaches. Some common roles in the cybersecurity field include:
Cybersecurity Analyst: Cybersecurity analysts are responsible for identifying and mitigating cyber threats, and implementing security measures to protect against future attacks. They may work with a range of tools and technologies, such as firewalls, antivirus software, and intrusion detection systems. The average salary for a cybersecurity analyst is $71,000 per year.

Security Engineer: Security engineers are responsible for designing, implementing, and maintaining secure systems and networks. They may work with a range of technologies, such as firewalls, VPNs, and encryption systems, and may also be involved in security testing and vulnerability assessments. The average salary for a security engineer is $98,000 per year.

Information Security Manager: Information security managers are responsible for overseeing an organization's information security program, including developing and implementing policies and procedures to protect against cyber threats. They may also be responsible for managing a team of security professionals. The average salary for an information security manager is $122,000 per year.

Cybersecurity Consultant: Cybersecurity consultants work with organizations to assess their security needs and provide recommendations for improving their cybersecurity posture. They may be involved in areas such as risk assessment, policy development, and security training. The average salary for a cybersecurity consultant is $95,000 per year.

Cybersecurity Researcher: Cybersecurity researchers conduct research on cybersecurity topics, such as new technologies, vulnerabilities, and threats. They may work in academia or in industry, and may also publish research findings in academic journals or conferences. The average salary for a cybersecurity researcher is $110,000 per year.
It's worth noting that these are just a few examples of the many roles and salaries in the cybersecurity field, and that actual salaries may vary widely depending on factors such as location, industry, and level of experience.
We offer three options to get your career change started. All plans include a full refund policy if you do not get a job after graduating.
This investment includes a full year of access to our cybersecurity course material. Additionally, the course offers live events, AMA sessions, personalized support from the instructor, and a certificate of completion for those who complete the course.
You can pay your tuition via card, bank transfers, or with crypto.
Non-Job-guarantee discount – $1,000

(If you choose to not have the job guarantee, you get an additional discount)
Pay Upfront
$6,500
$8,000
Pay upfront & save up to 32% on tuition for a limited amount of time.
| | | |
| --- | --- | --- |
|   | With Job-guarantee | Without Job-guarantee |
| Total tuition before discount | $8,000 | $8,000 |
| Discount | - $1,500 | - $2,500 |
| Paid at enrollment | $6,500 | $5,500 |
| Total cost | $6,500 | $5,500 |
Month-to-month
$1,550 /mo
$8,000
Pay monthly. Save up to 28%
| | | |
| --- | --- | --- |
|   | With Job-guarantee | Without Job-guarantee |
| Total tuition before discount | $8,000 | $8,000 |
| Discount | - $1,350 | - $2,250 |
| Paid at enrollment | $2,000 | $2,000 |
| Monthly payments during course (3) | $1,550 | $1,250 |
| Estimated total cost | $6,650 | $5,750 |
Personal loan
$69-$214* /mo
Apply for a loan & pay it off in installments.
 
Some students use personal loans to pay for their education. There are many personal lending options for you to research and consider.
Keep in mind that Metana does not endorse, recommend, or promote any particular lender. The payment choice is at the discretion of you, the student. If you decide to use a personal loan, make sure to choose the option that works best for you.
Below are a few options; personal loans may also be available through your personal financial institution.
- Apply for Meritize loan
*You can borrow less, but need to pay the tuition difference upfront. Only available for U.S. citizens/permanent residents.
**Tuition will increase to $11,980 for all cohorts in July 2023. To lock in the current tuition rate, pay your tuition in full or the first month's installment and enroll in a cohort that begins in 2023. You're eligible for a 100% refund till 2 weeks after starting the cohort.
We have monthly cohorts. You can always choose to pause the program and resume where you left off if it's too fast-paced for you or if life gets in the way. There is no financial cost associated with this. We want you to succeed and won't make you follow a schedule that doesn't suit you.
Week 1: Introduction to Cybersecurity
Overview of cybersecurity
Types of cyber-attacks and threats
Security frameworks and best practices
Week 2: Network Security
Introduction to networking and protocols
Network security design and architecture
Network security devices and technologies
Week 3: Internet Security
Introduction to internet security
Web application security
Email security
Week 4: Mobile Security
Introduction to mobile security
Mobile device management
Mobile app security
Week 5: Cloud Security
Introduction to cloud computing
Cloud security models and architectures
Cloud security risks and controls
Week 6: Cybercrime Investigation
Introduction to cybercrime investigation
Digital forensics and evidence collection
Cybercrime investigation tools and techniques
Week 7: Identity and Access Management
Introduction to identity and access management (IAM)
Identity and access control systems
Identity and access management best practices
Week 8: Security Operations Center (SOC)
Introduction to the security operations center (SOC)
SOC roles and responsibilities
SOC processes and technologies
Week 9: Security Information and Event Management (SIEM)
Introduction to security information and event management (SIEM)
SIEM architecture and components
SIEM use cases and best practices
Week 10: Threat Intelligence
Introduction to threat intelligence
Threat intelligence sources and types
Threat intelligence analysis and dissemination
Week 11: Cybersecurity Regulations and Compliance
Introduction to cybersecurity regulations and compliance
Regulatory frameworks such as GDPR and PCI DSS
Compliance best practices
Week 12: Cryptography
Introduction to cryptography
Symmetric and asymmetric encryption
Cryptographic protocols and standards
Week 13: Security Awareness and Training
Introduction to security awareness and training
Creating a security culture
Security awareness training best practices
Week 14: Disaster Recovery and Business Continuity
Introduction to disaster recovery and business continuity
Disaster recovery planning
Business continuity best practices
Week 15: Cybersecurity Risk Management
Introduction to cybersecurity risk management
Risk assessment and analysis
Risk management strategies and frameworks
Week 16: Capstone Project
Work on a final project using the skills and knowledge learned in the bootcamp
Present the project to instructors and classmates
Admission Policy and Process
You have to prove your seriousness in learning and then only you are admitted to our bootcamp. This makes our admission policy as unique as our Bootcamp.
Only programmers with at least a year of professional experience will be considered. You must be proficient in English.

The coding test result you receive will be the most important component of your application.

Past achievements. We want to see that you have the perseverance to work at something until you master it.

It will be beneficial to have some prior knowledge of blockchain programming. Although prior knowledge is not required, our curriculum is fairly fast-paced, so having a head start will help you succeed and show us that you are committed to the subject.
After you submit your application & schedule an interview call with one of our student admissions officers, You will receive an email with a link to a coding test. (dates are available within 3-7 days from the application date)

You need to complete the coding test within 3 days.

Send us an email if you need more time ([email protected])

Your application will be rejected if your score falls short of a predetermined level. Because we need to compare your application to those of the other applicants for the upcoming cohorts, we can't always make a decision right away.

We limit cohorts to 10 students per month to ensure maximally effective learning outcomes. If you have a great application but didn't quite make it in, we will offer to waitlist you for the upcoming month.
Career Success - Metana's JobCamp™️
Our career success team gives our students the professional skills they need for their first job and every job after. Knowing how to get a job is critical, which is why our Career Success team helps you graduate ready for the job search. And even after you graduate, our team is available to keep you motivated, prepare you for interviews, and even help you negotiate offers.
Build a Technical Resume
Optimize Your LinkedIn Profile
Network within the Industry
Prepare for Behavioral Interviews
Stay Motivated on the Job Search
Craft Cover Letters
Communicate with Recruiters
Make a brilliant first impression. LinkedIn, GitHub and Resume templates and guidance.
Learn to build connections, how to look for jobs, and explore starting as a freelancer.
Learn about both the technical and non-technical parts of an interview and how to prepare effectively.
Learn common data structures and algorithms, and describe them during a whiteboard interview. Practice coding techniques for take home assignments.
Apply for
Cybersecurity Bootcamp.
Secure your spot now. Spots are limited, and we accept qualified applicants on a first come, first served basis..
What is included in the course price?
Get hired 🤩 – or your money back, guaranteed. 💯
Get hired 🤩 – or your money back, guaranteed. 💯
Get hired 🤩 – or your money back, guaranteed. 💯
Get hired 🤩 – or your money back, guaranteed. 💯