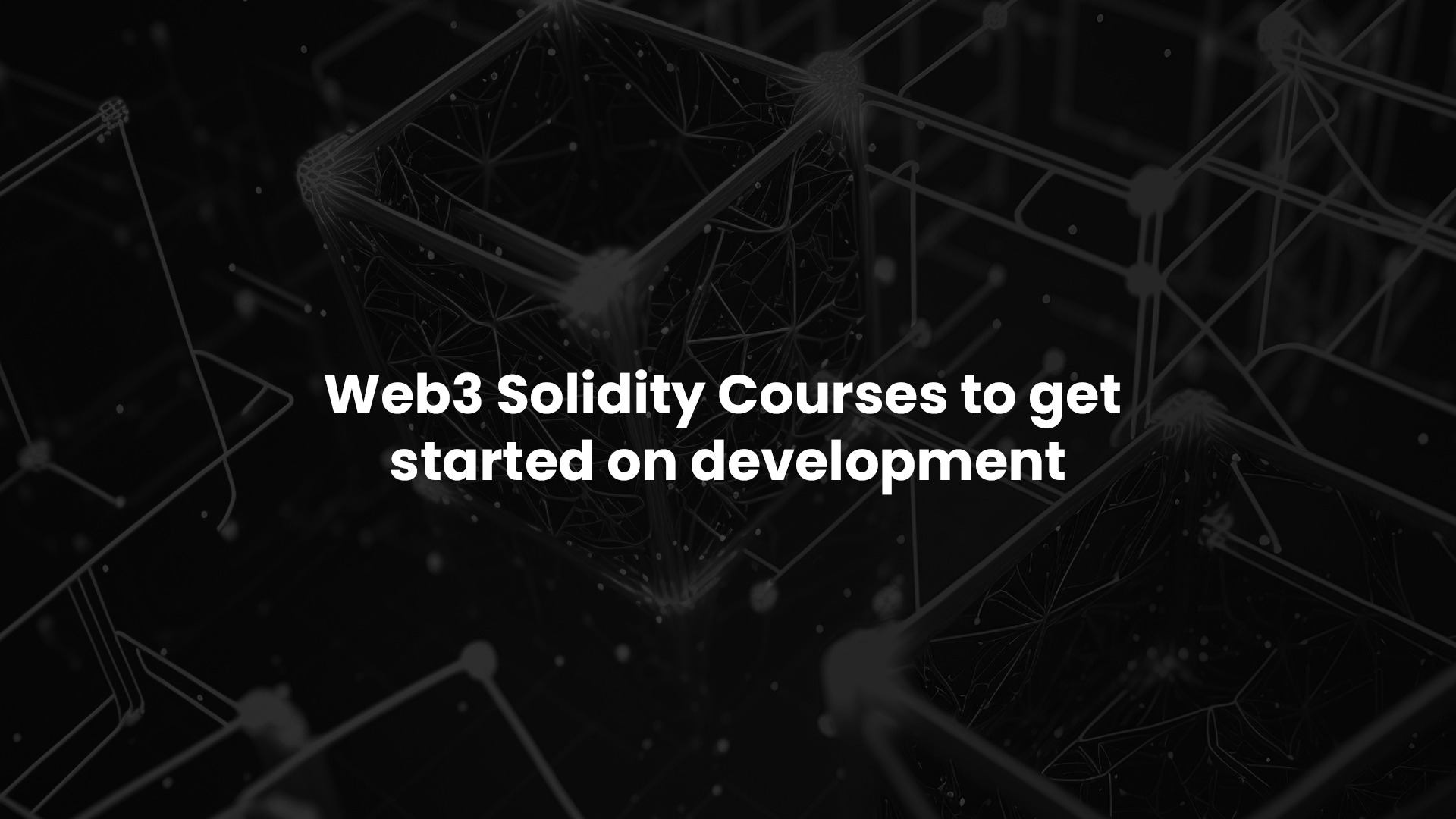 Web3 Solidity Courses to get started on development
The world of web development is constantly evolving, and with the rise of web3 technologies, it has never been more exciting. Web3 refers to the third generation of the internet, which is decentralized and powered by blockchain technology. As the demand for web3 developers continues to grow, it's an excellent time to learn new skills and stay ahead of the curve. The question is, are you looking to dive into the exciting world of Web3 development? With the rise of blockchain technology and decentralized applications, there has never been a better time to start learning about Web3 development.
You can start learning about Web3 using Udemy courses, which is an online learning platform that offers a variety of courses for web3 development. These web3 solidity courses cover a range of topics, including blockchain technology, smart contract development, decentralized applications, and more. In this article, we'll explore some of the best Udemy courses in our opinion to get started on web3 development.
5 Web3 Solidity Udemy courses
This Solidity course is a comprehensive guide to Ethereum blockchain development. It covers everything from setting up a development environment to deploying smart contracts and building decentralized applications. The course is taught by Thomas Wiesner, a blockchain developer and consultant with years of experience in the industry.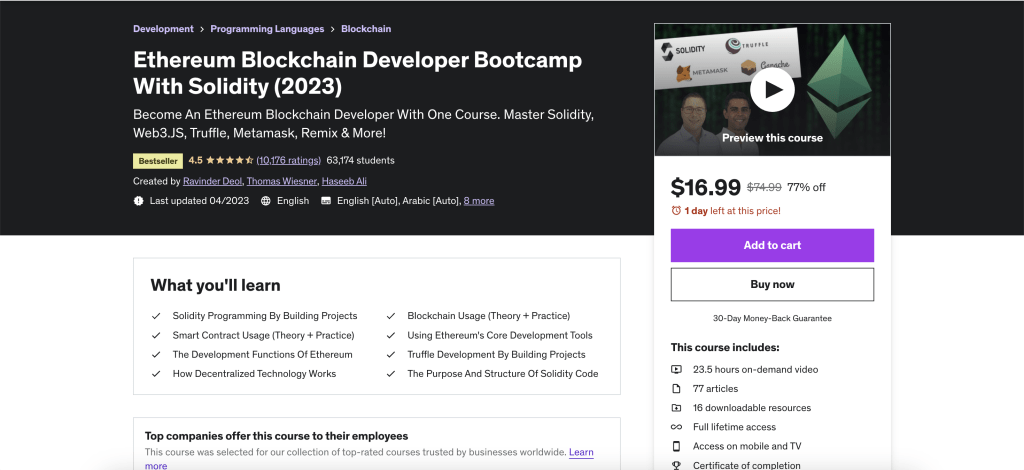 This course is a great option if you are completely new to blockchain technology. It covers the basics of blockchain technology, including how it works and how to build your own blockchain using Python. You will also learn about cryptocurrencies, mining, and smart contracts.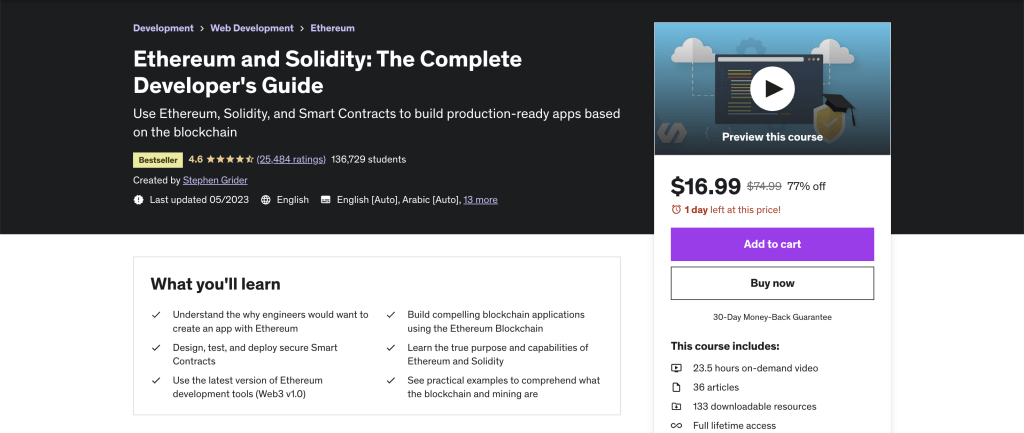 This course is designed for those who want to learn how to build decentralized applications using the Ethereum blockchain. It covers everything from basic concepts to more advanced topics like IPFS and Swarm, which are decentralized storage solutions.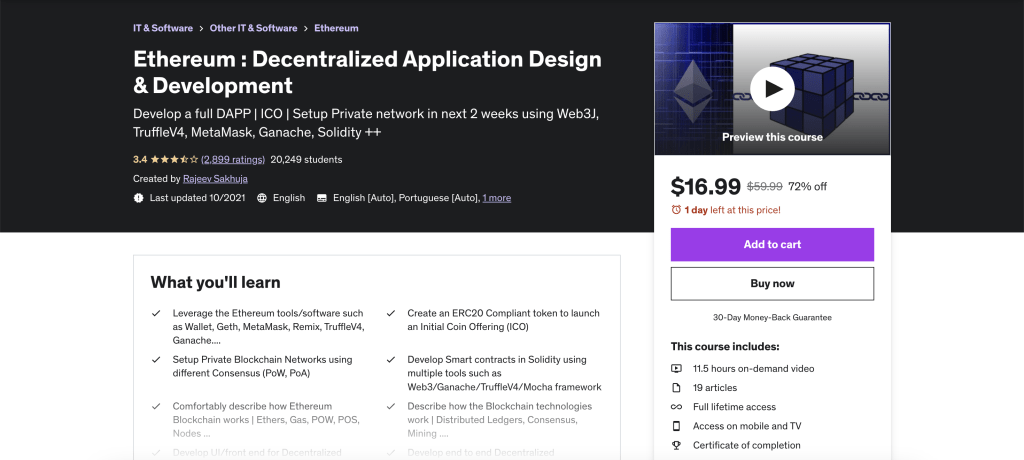 This course is for those who want to learn how to build their own blockchain and cryptocurrency from scratch using NodeJs and Javascript. It covers everything from basic concepts to more advanced topics like consensus algorithms and transaction validation.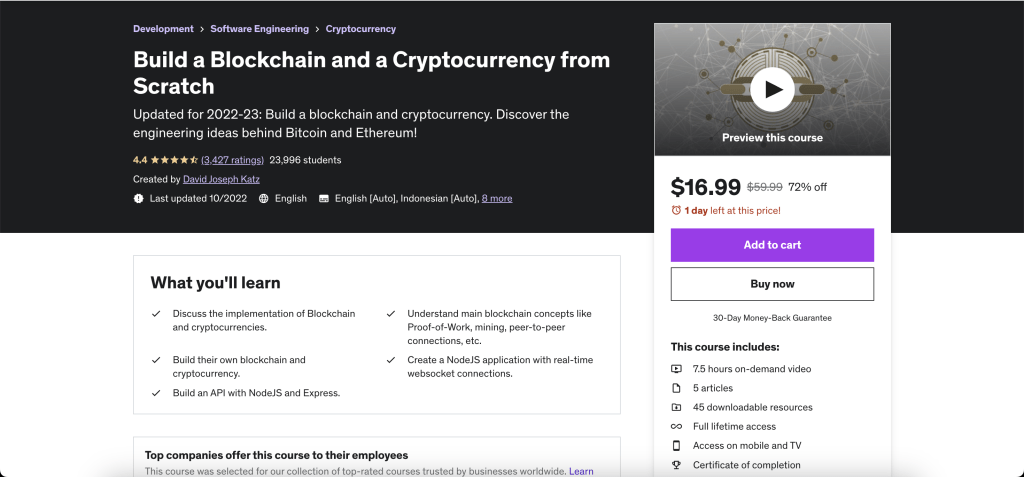 This course provides a comprehensive overview of blockchain technology and Bitcoin. It covers everything from the basics of blockchain to the intricacies of Bitcoin mining and transactions. The course is taught by George Levy, a blockchain and cryptocurrency expert with years of experience in the industry.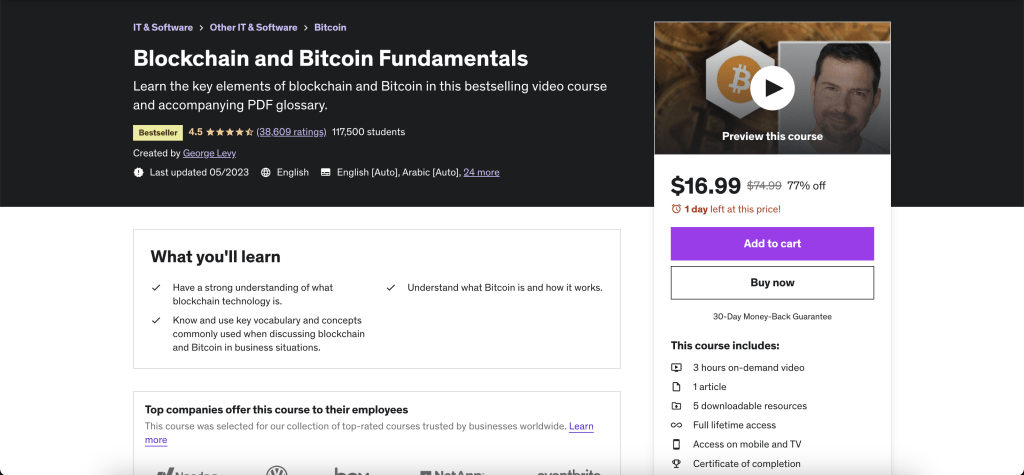 Udemy is an excellent resource for anyone looking to get started on Web3 development as it has something for everyone. By taking advantage of these courses, learners can gain the knowledge and skills necessary to build decentralized applications and contribute to the rapidly growing Web3 ecosystem. As Web3 continues to expand and evolve, it is clear that there will be increasing demand for developers who can build and maintain these applications. By investing in your education today, you can position yourself for success in this exciting and dynamic field. So now what is stopping you from learning about Web3?