Solana is now the fourth-biggest cryptocurrency in the world, but what does the future look like for blockchain developers. Should you learn Solana right now? Let's take a deep dive into this topic in this article.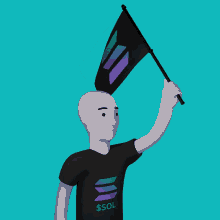 Solana blockchain is catching up at lightning-fast speed. The cryptocurrency has passed Cardano & Ripple, and the blockchain has doubled down engineering on gaming in the crypto universe.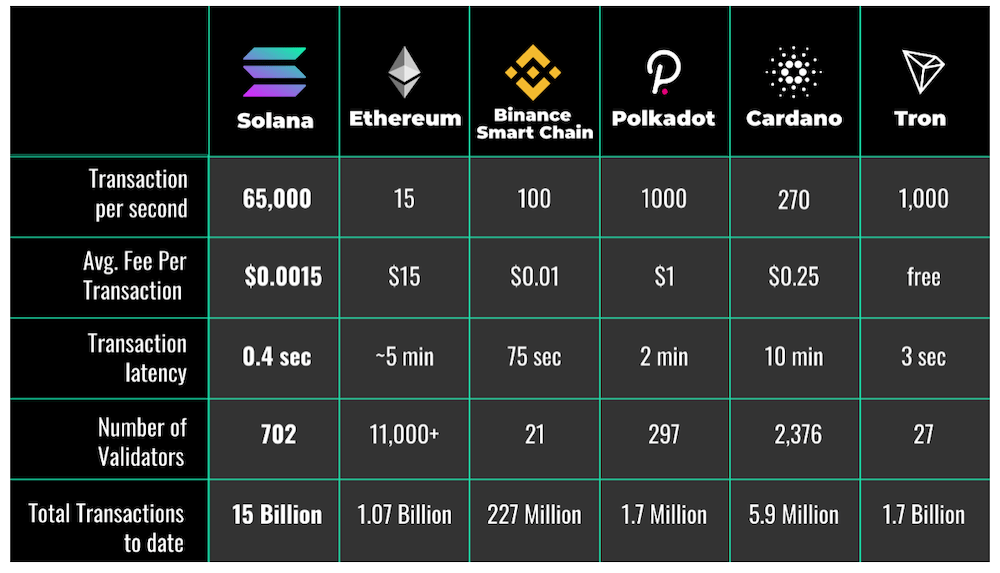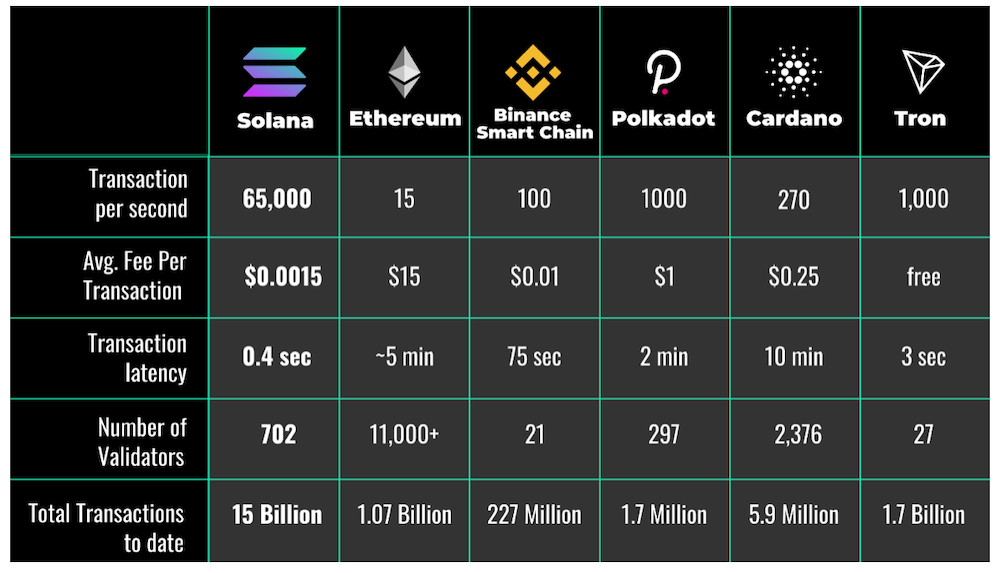 We all know that gas fees are a pain in the ass. And that's something together with a lot of things solved by Solana. With a lightning transaction speed and the lowest transaction fee you could go for, some even argue that Solana is a potential Ethereum killer.
Given the massive user bases and high transaction volumes involved, the popularity of emerging categories such as play-to-earn gaming and NFTs in the cryptocurrency market offers a huge opportunity for Solana.
Amazing projects on Solana
Audius is a music streaming and sharing platform that puts power back into the hands of content creators with 6M active listeners every month.
Serum is a decentralized exchange (DEX) and ecosystem that brings unprecedented speed and low transaction costs to decentralized finance.
Media Network is a privacy-first and community-governed CDN that allows you to scale your infrastructure within seconds.
Solfarm is a yield aggregator running on the Solana blockchain that offers customers auto-compounding vault strategies.
Mango Markets is a decentralized cross-margin trading platform where users can use up to 5x leverage with lightning-fast network speed.
Solana's token SOL is also listed in all major exchanges including Coinbase, FTX, Binance, and everyone knows it's here to stay.
So how do you become a Solana blockchain developer?
Getting in the game fast is the strategy, learning content fast is how you skill up. The average salary today goes around $145k-$271k, with 8000 job openings for blockchain engineers within ziprecruiter in SF alone.
Solana is based on the Rust programming language, to learn to work with the blockchain, you need to learn Rust. Once you are good with it, it's about getting hands-on with Solana and building your own portfolio.
At Metana, we offer a 4-month boot camp if you want to make a career move to web3. We have a Solana-based blockchain boot camp where at the end of the boot camp, you'll work as a Solana blockchain developer. You know the entire world is moving to web3, and it's our job to help you transit smoothly from web2 to web3. So, do check out our boot camp if you are serious about making big bucks as a blockchain developer💰