The Origin Story of "Metaverse"
Before we get into How to buy land in the Metaverse, Let's look at how it started.
A science fiction writer invented the Metaverse at least from an imaginative standpoint. Even though other science fiction writers had ideas along the same wavelength and the pioneers of VR were already building artificial worlds-it was one of Neal Stephenson's best books, the 1992 novel "Snow Crash", that not only fleshed out the vision of escaping to a place where digital displaced the physical, it also gave it a name.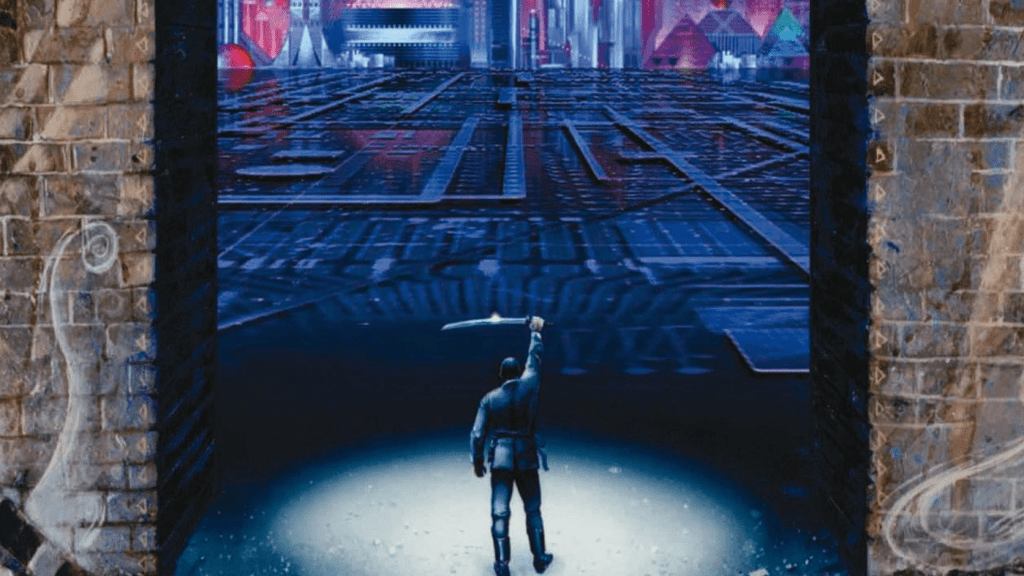 SOURCE: The Past, Present, and Future of The Metaverse(s). | by Jason Zada | Medium
How It Started
In 1992, the idea of a virtual world where people interact with each other as avatars could have appeared a little far-fetched because it would be another 11 years before a basic version became a reality. Second Life was introduced in 2003 by Philip Rosedale, a.k.a. Philip Linden.
SOURCE: Second Life founder returns for another crack at the metaverse | TechSpot
A sizable group of individuals interacted with one another in a 3D environment while taking part in a wide range of activities, games, and adventures in Second Life. In 2006, a few years after Second Life was established, Roblox appeared. Ten years later, in 2016, a brand-new Metaverse called Pokemon Go debuted on mobile devices. With over 350 million players as of right now, Fortnite, which debuted in 2017, is the largest and busiest Metaverse in the world.
Recent Developments On The Metaverse
The world took note when Facebook said that they were committing fully to the Metaverse and changed their name to Meta. But anyone who has dabbled in this field will tell you that the idea that a business like Facebook owns "The Metaverse" is flatly absurd. There are dozens of Metaverses, and that number will soon grow to thousands, then perhaps millions.Will there be only one Metaverse if Facebook is creating one, Roblox already has one, and there are also ones for Pokemon, Fortnite, Decentraland, and so on? The short response is "no". Each Metaverse is now surrounded by high barriers. It's a pipe dream to imagine a fertile future without a mechanism to connect all of the many Metaverses.
SOURCE: Understanding the 7 layers of the metaverse | VentureBeat
So what would have to occur for the Metaverse to evolve in the same manner as the beginnings of the Internet? No owners, open standards, and a common desire for growth for all. While Roblox and Meta (Facebook) are primarily focused on creating their own, closed-circuit metaverses, Nvidia and other businesses are more interested in creating the Metaverse's infrastructure. For instance, Nvidia has built out tools for developing and connecting virtual worlds in an effort to capitalize on the Omniverse. Every single world, multiverse, and Metaverse are together referred to as the Omniverse. Therefore, it is everything's container in theory.
SOURCE: Omniverse Platform for 3D Design Collaboration and Simulation | NVIDIA
What Is Metaverse Real Estate?
Land plots in virtual worlds are referred to as Metaverse real estate. They are pixels in the most basic sense. They aren't just computer photos, though. They are programmable areas on virtual reality platforms where users can interact socially, play games, advertise NFTs, hold meetings, attend virtual concerts, and carry out a variety of other virtual activities.
SOURCE: Metaverse Real Estate: Why Investors Are Buying Virtual Land | Time
How Much Is Metaverse Real Estate Worth?
When Decentraland had its first LAND sale during the Terraform Event in December 2017, a plot of land only cost $20. Such properties fetched an average price of over $6,000 in 2021. By the start of 2022, prices have skyrocketed to about $15,000.
SOURCE: Decentraland – NonFungible.com
Businesses have been significantly investing in virtual land holdings due to the optimistic prognosis for Metaverse growth. For $1.7 million in October 2021, the blockchain technology firm Tokens.com purchased 50% of the virtual estate firm Metaverse Group. The Republic Realm set records in November when it paid a record-breaking $4.3 million for a home in The Sandbox.
Prices have risen further as a result of the increased interest in Metaverse assets. The price range for digital land is from $6,000 to $100,000, but some deals are reportedly going for considerably higher prices. A property next to Snoop Dogg's in The Sandbox has been one of the most expensive sales in recent memory. It was supposedly purchased for $450,000 by an unnamed buyer.
How To Buy Land In The Metaverse?
Buying land in the Metaverse works pretty much the same way as buying an NFT. Your deed of ownership is a unique piece of code on a blockchain. This code is what certifies your ownership or rights over that piece of digital land.
You will therefore need your own digital crypto wallet in order to begin building your portfolio of Metaverse properties. Before creating a new wallet, you might wish to look into the platforms that employ particular cryptocurrencies for their transactions. After that, go to the online Metaverse portal and register for an account. To purchase land and other assets, you must link your digital wallet to the site. Select a piece of land, then buy it.
You can purchase Metaverse land through brokers and property managers, just like you do with real-world properties. However, unlike in the real world, Metaverse brokers are not subject to any laws or licensing requirements. Therefore, be sure to deal with trustworthy parties.
Want a step-by-step guide on how to buy land in the metaverse? check the link below by binance.
How to Buy Land in the Metaverse? | Binance Academy
Conclusion
In conclusion, you can see just how exciting the prospects behind the Metaverse are, and there's so many developers who want to build the infrastructure that will support this exciting new space.
It is important, however that developers receive the proper foundational knowledge that will enable them to excel in the complex Web3 arena.
Hence, Metana is on an incredible mission to provide the best education in this space. The best part? There is a Web3 Development-centric, job guarantee too!
For all of that and more see you soon at our Bootcamp!