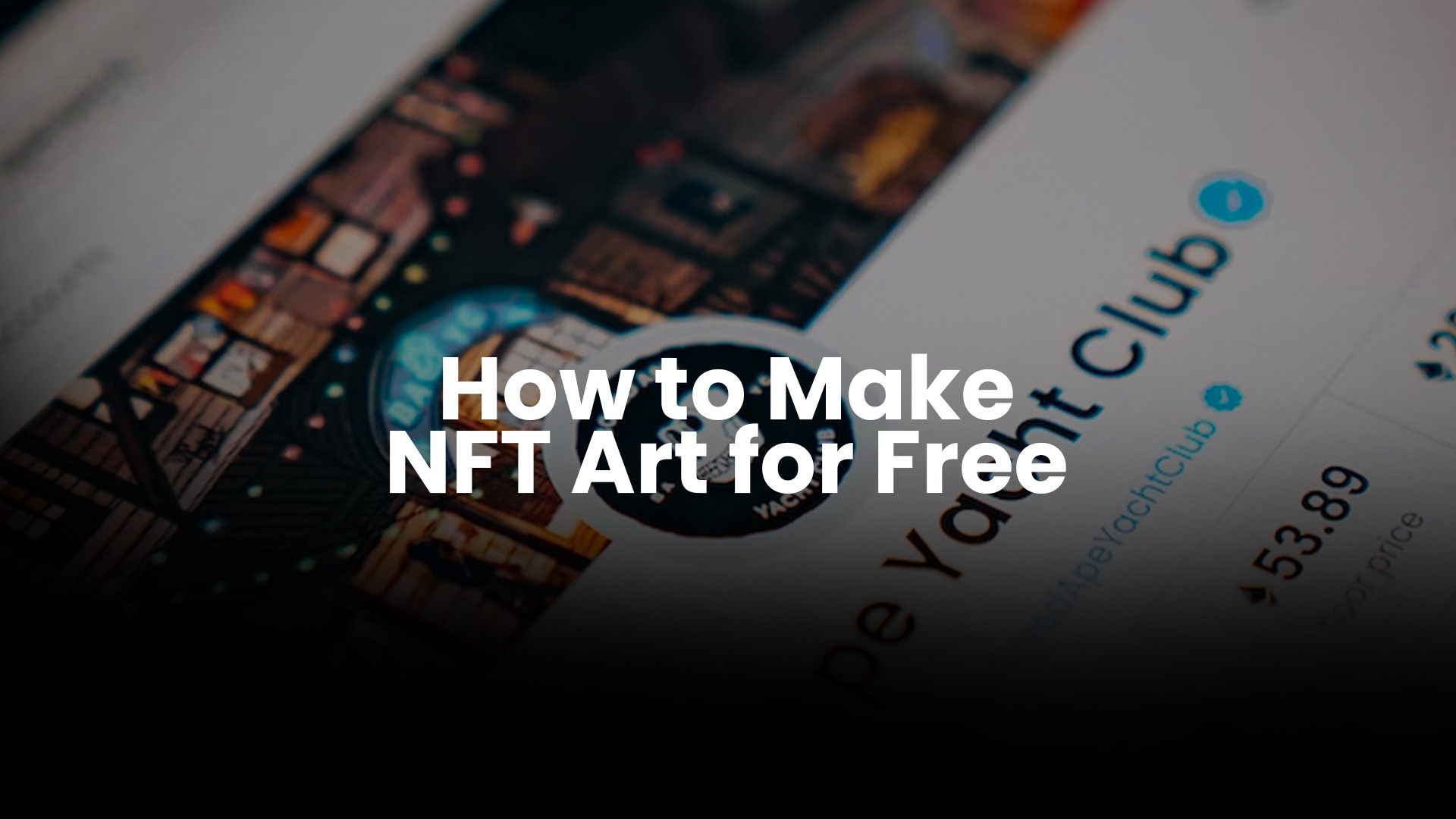 How to make NFT art for free
NFT (Non-fungible token) art is a new and upcoming class of collectibles. These highly sought-after collectibles have taken over the news in the past year. NFTs are not just one-of-a-kind collectible art. They are digital files on the cryptocurrency blockchain. This allows NFTs to be one of one and proves ownership of the assets.
The blockchain allows artists to create their work, sell it, and make money. To create an NFT for free, these steps will allow you to create and list a single NFT artwork (not minting generative NFTs or an NFT collection).
First Step,
Before you learn how to make NFT art for free, you need a crypto wallet. check out our article on step by step guide on how to setup metamask wallet
Step 2: Create an account on an NFT Marketplace
Head to Opensea or rarible to list an NFT. An account is necessary to list, buy, and sell NFTs. Creating an account on an NFT marketplace is basically the same on every website.
Step 3: Connect NFT Marketplace Account to Wallet
Adding a wallet allows transactions to occur and puts NFTs in your wallet. In addition, linking the two accounts allows Metamask to be your login to the NFT marketplace.
There will be a couple prompts and place ofr you to enter your Name and Email to create an account.
Step 4: Create some art
Create a digital file to create art. Save the art as a PNG, GIF, WEBP, MP4, or MP3 since those are the formats used in uploading assets to Rarible.
Step 5: Upload the art
After linking your wallet, you must upload the art to your account to be seen by others on the NFT marketplace.
Click on create to upload your art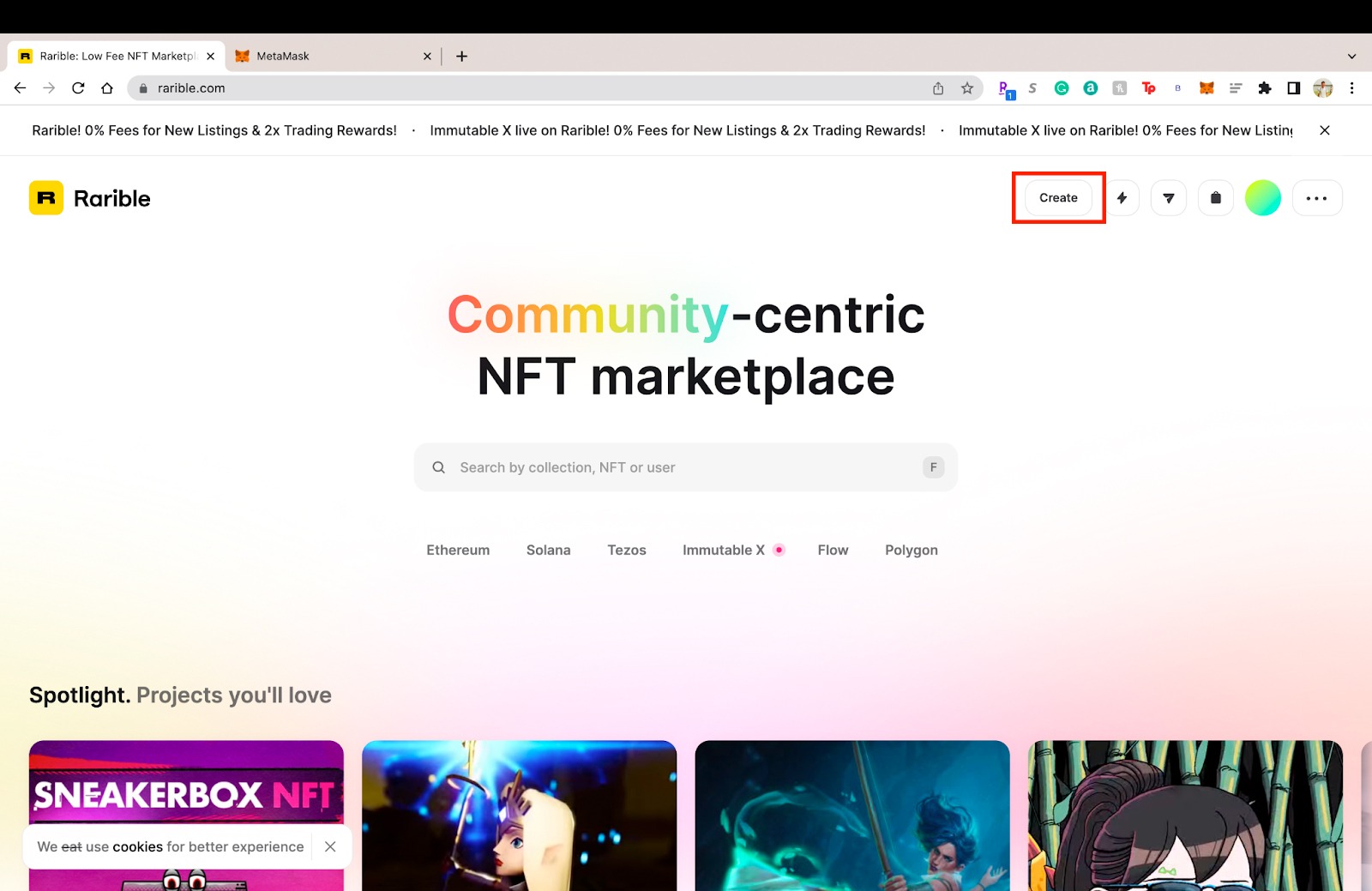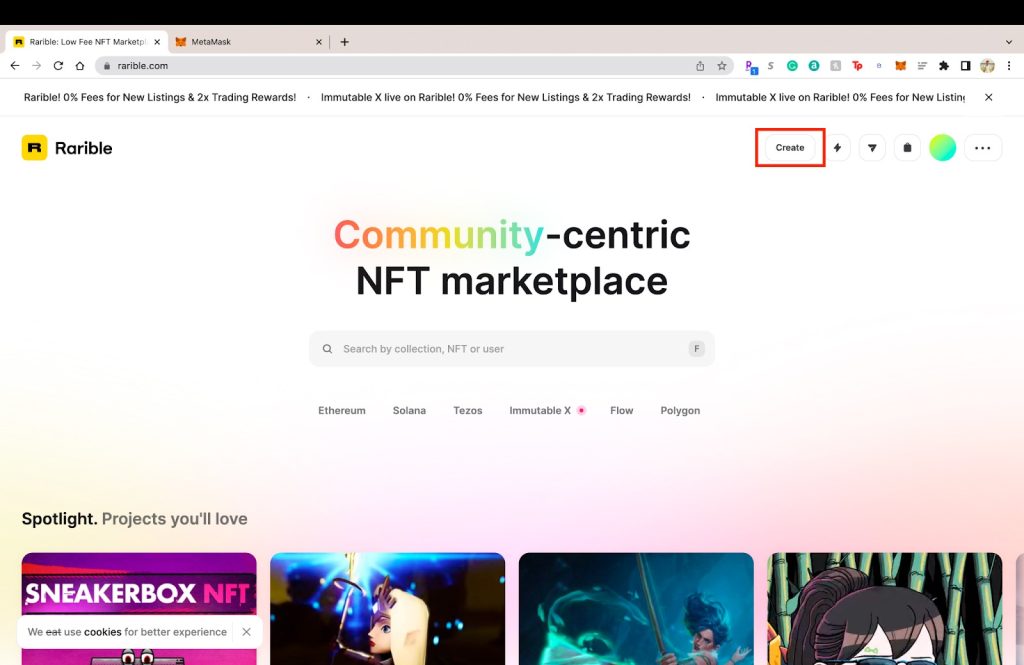 Click on your blockchain of choice to create an NFT for free.
Click single to upload an asset on the blockchain or multiple to upload an item multiple times.
Step 6: Choose free minting and you're all set!
Choosing free minting will allow you to bypass gas fees. Adding gas fees to the buyer will lower your asking price and cost you later. An alternative is to mint your NFT for auction and let the buyer decide. In general, creating an NFT and listing them is gas-free. To mint an nft, you don't have to pay gas fees until they are sold, so listing is free.